Supercharge Your Real Estate Investing  Business?
Join 200+ Successful Investors and Start Generating Consistent Off-Market Deals and Profitable Sales with Our Proven 10x System – All within Just a Few Clicks!
Trusted By Fast-Growing Real Estate Investors Globally






Are You Frustrated By These Common Real Estate Investing Challenges?
As a real estate investor, you're constantly faced with challenges that can hold you back from achieving your full potential. These challenges can range from inconsistent deal flow to lost opportunities and wasted resources. We understand your struggles and are here to help you overcome them with Supercharged Offers.
Who Can Benefit From Supercharged Offers?
Our team of experts are here to help you take your business to the next level, no matter your level of experience. We are not educators, we're implementers for: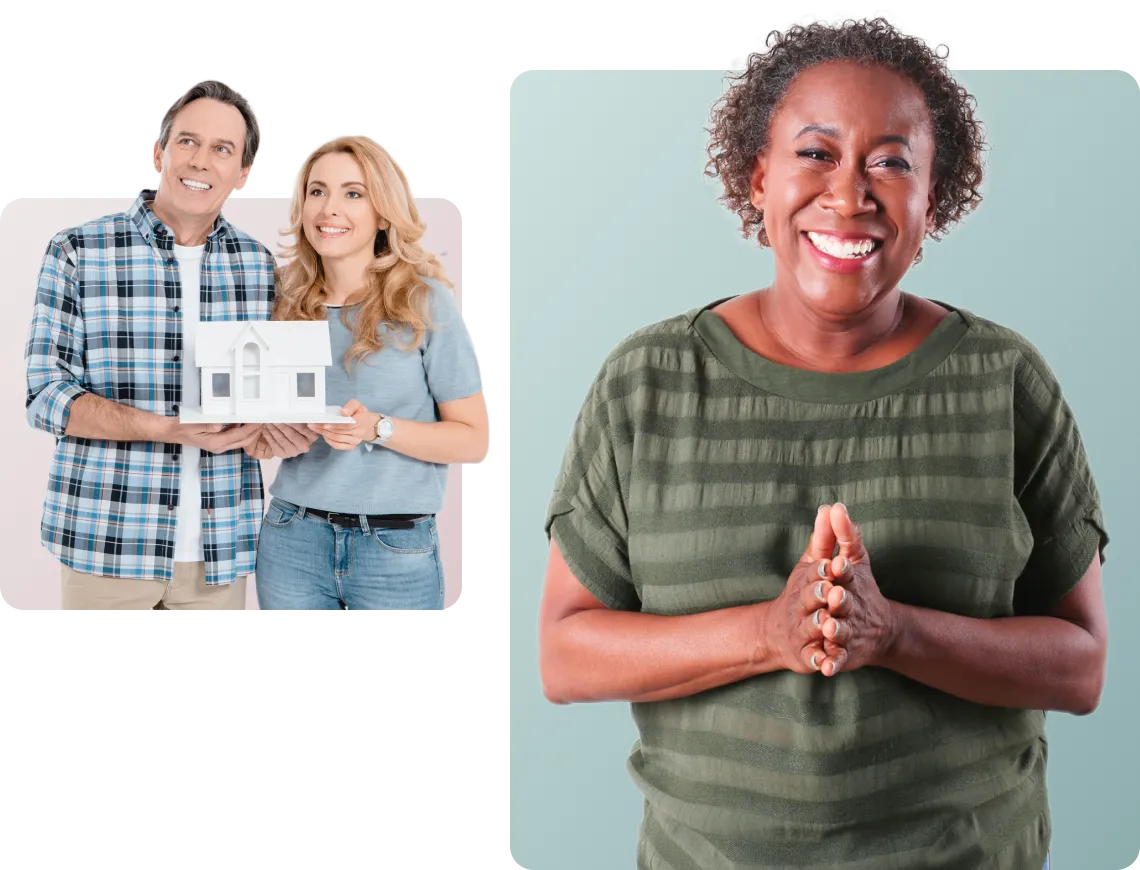 Looking to earn up to $180k
You've done the real estate training and now you need to take action to implement.

Looking to earn $180k to $340k
You're super busy, trying to do it all. You want to send more offers and get consistent deal flow.
Looking to earn $340k to $820k
You feel like you created another job for yourself. You want to scale but don't have the right team yet.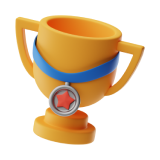 Looking to earn $820K to $3.2m+
You're on the right path but hit a plateau. You want to focus on the things that grow your business.
5 Growth Inhibitors Crushing Your Potential!

Not Prioritizing Vision & Design
Without a clear vision and prioritized design, real estate investors may miss opportunities and face growth struggles. Design plays a crucial role in strategic planning and execution.

Inadequate Market Analysis
Using irrelevant data & neglecting market analysis can lead to missed opportunities & poor investment decisions. Proper analysis is crucial.

Generic direct mail messages won't work. Instead, use targeted offers that address the recipient's pain points. Also, don't overlook design and delivery. High-quality design and accurate mailing lists are important. Follow up and consistent execution is crucial.

Disregarding Customer Experience
Not prioritizing customer feedback, value proposition message, omni-channel presence, and mobile optimization can hurt business.

Proper data analysis is key to business success. KPIs must be tracked for insights to improve growth. Don't ignore regular dashboard updates. Remember to act on insights, not just observe.
Supercharged Offers solves all of them and puts you on the right path straight from the beginning!
Unlock Success with the Supercharged Offers 5 Crucial Pillars!
Many real estate investors outsource marketing but struggle to achieve desired results. The Supercharged Offers solves this with 5 Crucial Pillars that streamline the marketing process and increase ROI. By following these pillars, investors can effectively market properties, generate leads, and close deals with minimal effort. 
Get the necessary tools and techniques to boost your success.

is the core of a successful real estate investing business, which defines the strategy and vision that drives all other elements of the business. 

analysis is a crucial aspect of identifying market trends, finding deals, and targeting specific customer segments for better results.

is an effective tool for reaching potential buyers and sellers and creating a steady stream of leads.

channels, such as websites, social media, and targeted ads, are instrumental in establishing credibility, attracting and retaining customers, and standing out in a competitive marketplace.

provides business owners with a 360-degree view of their operations, enabling them to monitor their success and make informed decisions based on real-time data.
Supercharge Your Real Estate Business With These On-Demand Services For Consistent Deal Flow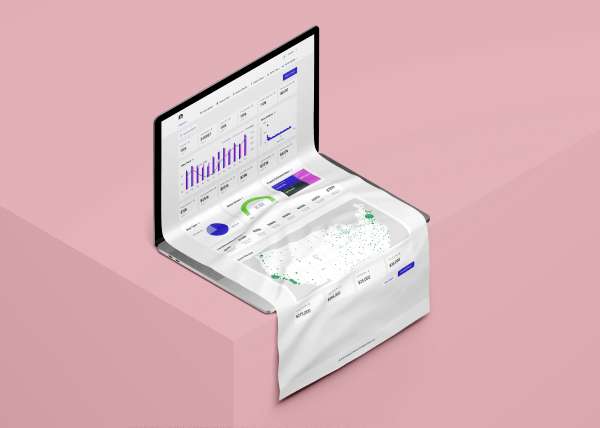 Uncover Hidden Real Estate Gems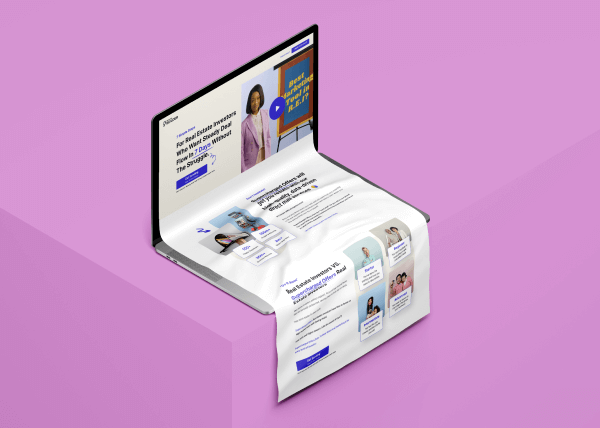 Elevate Your Real Estate Game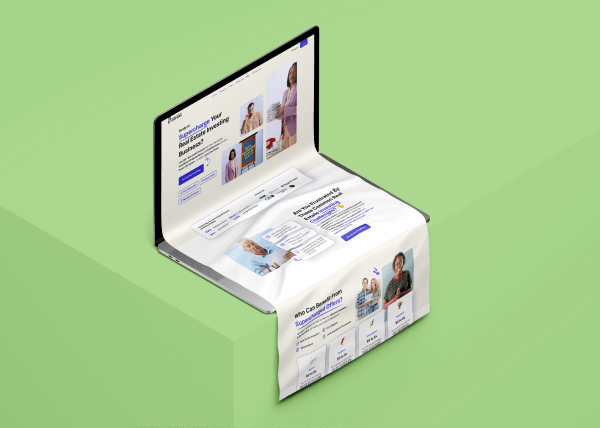 Build a Strong Online Presence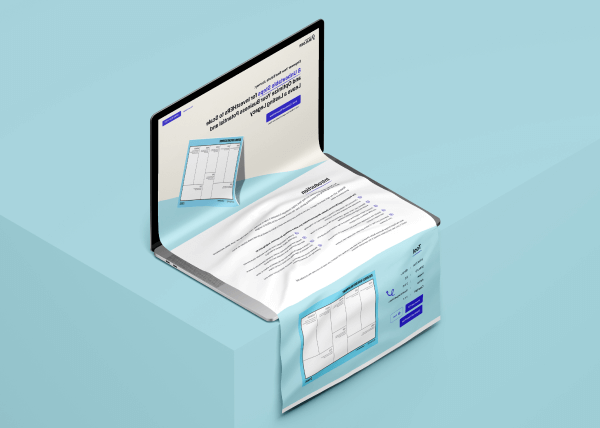 Accelerate Your Business Success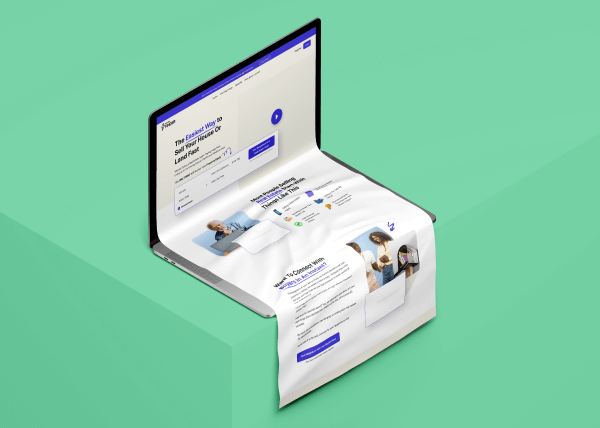 Streamline Your Property Sales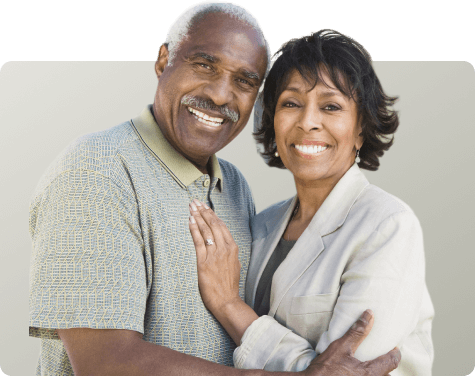 Unlock Your Full Potential and Take Your Real Estate Business to the Next Level
With Supercharged Offers, you get access to the latest and most advanced real estate marketing tools and strategies that will help you unlock your full potential as a real estate investor. Whether you're looking to streamline your processes, increase your sales, or improve your marketing efforts, we've got you covered.

Implementing a streamlined lead generation strategy to maintain a steady and predictable pipeline of deals, improving consistency and increasing profits.

Building effective systems and outsourcing non-core tasks to free up time and focus on business growth and strategy, ultimately leading to a more profitable and sustainable business.

Investing in tools and resources to become proficient in data analysis and marketing, targeting the right audience and optimizing marketing efforts to drive growth and increase profitability.
Get Your FREE Supercharged Offer Success Score
Take our free Supercharged Offers Success Assessment to get a personalized score of your specific business needs. The scorecard will help you identify gaps and opportunities and provide actionable insights that will help you take your real estate business to the next level. By completing these 35 questions you will become a confident decision-maker, before you lose any more time, money, and pride.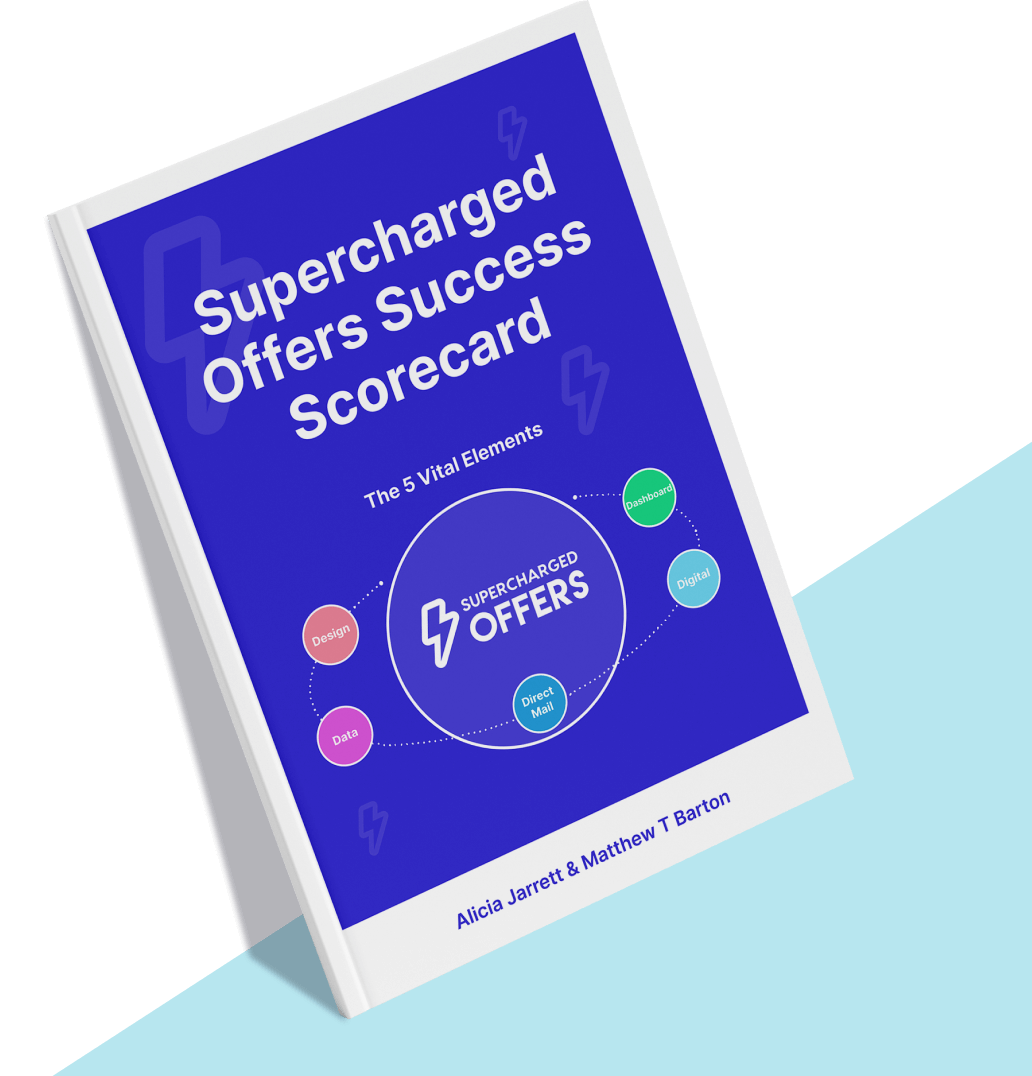 Trusted By 200+ Fast-Growing Real Estate Experts
Fast-tracked my land business start-up.
Colin - CGM Land
It wasn't always easy, but we used the system to help us grow.
Jantzen & Steve – The Plot Quad
I have already 5x my return on investment!
Brent Bowers – The Land Shark & Zech Buys Land
Help me create a entire system to launch my self storage business.
Colin – Valor Self Storage

My very first campaign was amazing, for every $1 I spent I got $7.50 back which was an amazing return on my investment. I'm now a long time repeat Customer of Supercharged Offers. Thanks Matt and Alicia.

Matt, Alicia and the team at Supercharged Offers have helped us get 25 Deals under contract with ease. Their Acquisition-As-A-Service allows us to focus on Negotiating and Closing Deals with Sellers and grow our business. Thanks guys!
Rich and Kandi
Kandi Buys Land

"I had an idea where I wanted to test setting up an English and Spanish dual website and also bi-lingual letters and offers. It was so easy working with the Supercharged Offers team to achieve this. I'm very happy with my branding, data management and the ease of which my acquisitions are now working. Very impressed with their service!"
Maria Simon
Castillo Real Estate
Gain A Competitive Edge And Drive Growth With A Dependable Pipeline Of Off-Market Deals And Sales